HH_Chatral_Rinpoche,Yeshe_Thaye
夏札 生紀多傑法王

認證移喜泰賢為福德法幢劉上銳下之金剛上師之傳承人,並賜予冠冕及親筆認證函兩封。

(詳情請參看「上師簡介」)

HH Chatral Rinpoche has bestowed upon Yeshe Thaye the Coronation Ceremony by presenting a Pandita Hat and two hand-written letters to him, in recognizing him as the Dharma-heir of Ven. Lama Sonam Chokyi Gyaltsan (alias Ven. Guru Lau Yui-che).
中文 Chinese
若果無法觀看flash影片,請按此掣。

英文 English
If You Cannot View the Flash Video, Please Click Here
「敦珠佛學會」主要導師之
「傳承」及「法系」證明
Evidence on the Lineages Upheld by the Principal Instructors-in-Charge of the Dudjom Buddhist Association (International)
由依怙主 夏札(戚操) 生紀多傑法王賜予之
授權書(1)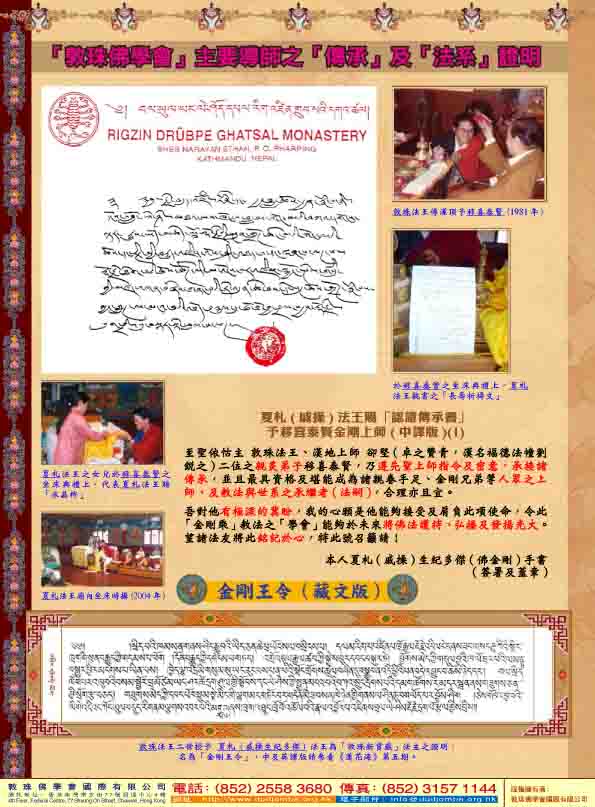 由依怙主 夏札(戚操) 生紀多傑法王賜予之
授權書(2)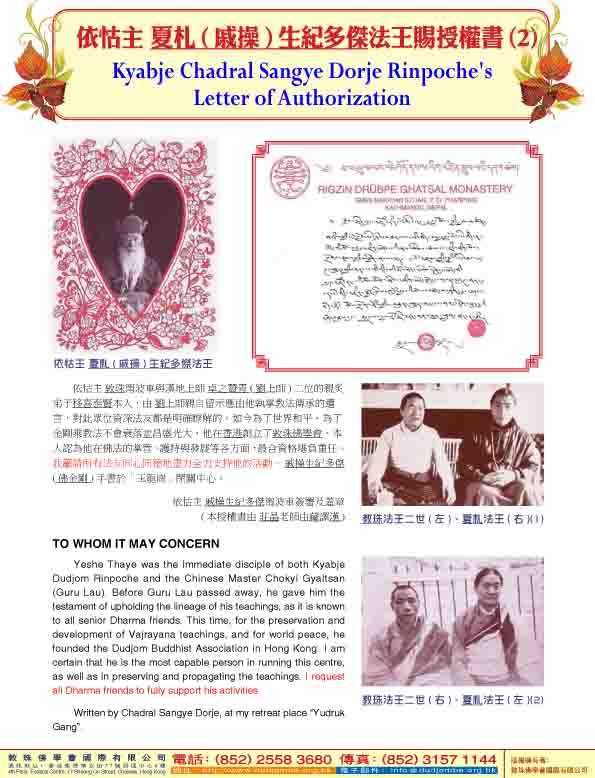 由福德法幢‧劉上銳下之金剛上師賜予
「資歷書」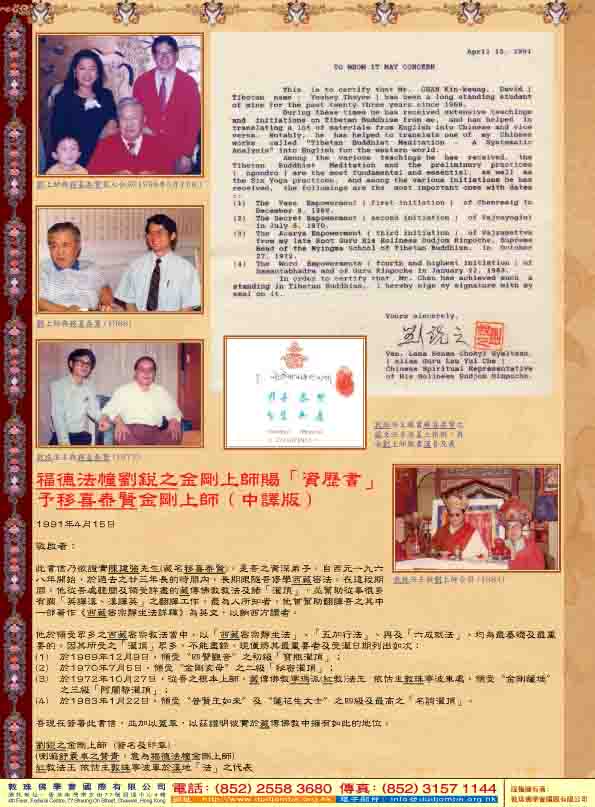 Create your free online surveys with
SurveyMonkey
, the world's leading questionnaire tool.